Windsor Green Couch
Windsor Green sets the standard in Australia for lawn selection. It has proven superiority in both heat and drought tolerance. Its excellent winter colour retention (in comparison to other warm season lawns), and lower thatch production means that Windsor Green Couch is the ultimate low maintenance home lawn.
Less mowing and watering are some other advantages, along with its less aggressive nature, self-repairing qualities, and premium year-round appearance.
RRP: $11.80 - $12.80 per m2
Turf cannot be purchased online. To enquire, click the Enquire Now button below or call us on 8298 0555.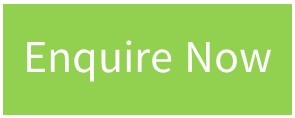 Performance
Excellent year-round colour retention
A product of thorough research and development, lawn specialists choose Windsor Green as being the peak lawn for home gardeners in South Australia. "After writing the first three pamphlets three decades ago on the well known United States bred Santa Ana, finally Windsor Green can be stamped as far superior than any other couch or for that matter any other lawn in full sun for South Australia." Paul Munn.
Specifications:
| | |
| --- | --- |
| Drought Tolerance | Excellent once established. Windsor Green's extensive root system allows it to survive on low amounts of water. |
| Hot Weather Tolerance | Excellent. Well suited to hot, semi arid climates. |
| Cold Tolerance | Will tolerate the rigours of Adelaide winters well. |
| Salt Tolerance | Excellent. Will tolerate up to 5000ppm. |
| Mowing Height | 10-15mm in Spring, Summer and early Autumn, 20mm in late Autumn and Winter. |
| Recovery from Injury | Windsor Green has rhizomes and stolons to aid in recovery from damage. |
| Use | Predominantly residential or wherever a low maintenance grass is required. |
| Texture | Fine to very fine blade. Low prostrate carpet-like appearance. |
Characteristics
Low Water Use
Windsor Green is by nature a lawn that can survive on low amounts of water. It is categorized as a warm season grass which means it thrives in our hot climate. Its slow growth means it requires less water making it a responsible choice to conserve water. Remember, once established Windsor Green is extremely drought tolerant.
Low Maintenance
Windsor Green can be described as a semi dwarf variety of lawn meaning less work for you. Windsor Green requires less scarifying and edging and is less aggressive than other couch grasses available in South Australia. Because of this there is less chance of garden invasion making it easier to manage around garden areas. Windsor Green was specifically developed as a low maintenance lawn so it's perfectly suited for the home.
Hard Wearing
Excellent self-repairing qualities.
Windsor Green is hardy in almost all full sun conditions and is very hard wearing. Its dense carpet like growth allows it to withstand high amounts of traffic. It is perfect for areas where a low maintenance and low water use lawn is required.
Self Repairing
Windsor Green is a self repairing lawn. In the event that Windsor Green is damaged, it repairs itself with its fine root system enabling it to recover from wear and damage without having to replace sections of the lawn.
Superior Year Round Colour
Windsor Green retains its green colour all year round on the Adelaide Plains.
Pet Resistant
Unlike some lawns, Windsor Green will recover from dog and cat urine damage. Its root system allows it to recover from damage caused by cats and dogs.
Maintenance
Watering
Requires minimum watering
Renown lawn specialists all agree that Couch requires less water than Kikuyu. Once Windsor Green is established, it will require a minimum amount of water to maintain it. This is possible for a number of reasons. Firstly, it is a warm season grass and therefore thrives in warm, dry conditions. Secondly, it is able to store water in its rhizomes (root system) meaning the soil can dry out without the grass dying.
Fertilising
We have a specialized fertilizer program available for all our lawns. Click here to access our Fertiliser Program.
Mowing
Windsor Green should be maintained at 10-15mm high during spring, summer and autumn, then 20mm high during winter. You can use either a conventional rotary mower or a reel type roller mower. You will need an edge trimmer to keep the edges tidy.
Additional Resources
Do-It-Yourself

Aussie Born & Bred!
ENQUIRE ABOUT WINDSOR GREEN COUCH